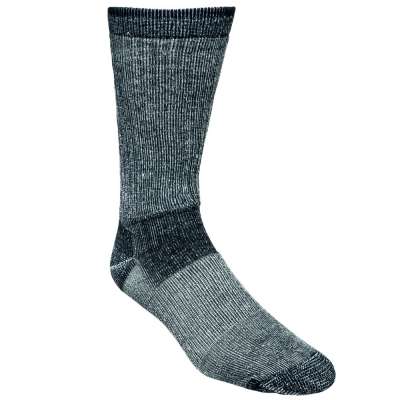 Your work boots are an important part of your overall foot safety and comfort, and so are your sock choices. In a world of value-pack standard cotton socks, we sometimes forget about the importance of these accessories. Not all socks are created equal, so let Working Person's Store help you find the best pair for your feet.
It's crucial to find a brand you can trust. Working Person's Store has scrutinized sock manufacturers to offer only those top quality men's and women's socks from brands that have a long history we can all trust. Let us introduce you to a few of them:
Wigwam Socks:

A family owned company since 1905, Wigwam Socks has always been a reliable company. If you search our website by brand, you'll find we offer more Wigwam socks than any other brand. This top spot was earned with high-quality products, constant innovation, and a product line that targets the many needs of working people like you.

Fox River Socks

: Also a long standing tradition of excellence, Fox River Mills, Inc. has been manufacturing socks and headgear since 1900. They also lay claim to the first ever Original Rockford Red Heel monkey socks! More than this, their scientific approach to producing them in an environmentally-friendly way shows their true innovation. Their high quality crew socks are a favorite amongst customers for good reason!

Working Person's Store Socks

: With years of experience listening to what working people need, Working Person's Store has its own sock line that currently features a 2-pack of hiking socks. They're reinforced in all the right places to make them stand up to the daily wear and tear of steel toe boots.  They're also made in the USA and are backed by our satisfaction guarantee.
Next time you're shopping for workwear, remember the accessories that come in closest contact with your feet. They can make or break your work day, and they're an essential element of comfort. Good socks are an investment worth making and the right design is as important as the right work jacket during changing temperatures. Invest in comfort and stock up with great work socks. These are just a few of the many brands and styles we offer, so check out all of your options at Working Person's Store!