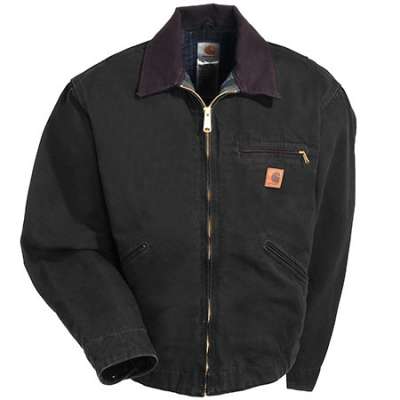 A winter coat is an investment. You wear it every day for months on end and–if you choose wisely–it will last you for many seasons to come. With so many options out there, it's important to know the outerwear that will best meet your needs. If you know you'll be outdoors working up a sweat, you may need fabric that lets you breathe, for example. If you're in a place where temps plunge below zero, you need maximum cold-weather coverage.
To help serve as a guide to finding your best coat, we're highlighting popular winter coat liners–from mesh to quilt.

Mesh
Made of lightweight polyester, this is a liner that allows air to flow. Jackets lined with mesh are great for fall days when you might find yourself outdoors working up a sweat. When you need cool-weather protection that lets you breathe, this is the liner to look for.

Thermal
Made from 100% polyester weave, thermal linings are lightweight but still provide warmth. Jackets with thermal liners are perfect for layering. Use them on days when the temperature might change a fair amount–especially in the fall when the afternoons can get warmer.
Sherpa
Sherpa is a 100% polyester manmade material that's similar to lamb's wool–keeping you comfortable and warm. Jackets with sherpa lining are lightweight but still provide cold-weather protection. On days when you need to move and don't want the extra bulk, sherpa-lined jackets are a solid option to block the elements.
Blanket
The time of year when the sun is down on your way to and from work–you may wish you could stay home wrapped up in your favorite blanket. Try the next best thing with a blanket-lined coat. These outerwear lifesavers offer medium-weight acrylic-polyester blend insulation with the texture of a blanket.

Quilted
When the temperature plunge and you've still got a job to do, you need maximum protection from Jack Frost. With quilted liners, synthetic fabric is stitched over insulating fill, like polyester or down, to trap the warmth-preserving materials against the fabric of the garment.  
In addition to liners, there are many other factors to consider when choosing the coat that's right for you. View our complete outerwear fabric guide here. You may also need water resistance, plenty of storage options or an insulated hood. Working Person's Store offers a wide range of options to keep you warm this season. Browse our outerwear collection.

What do you look for in a winter coat? What is your go-to brand? Let us know in the comments below.