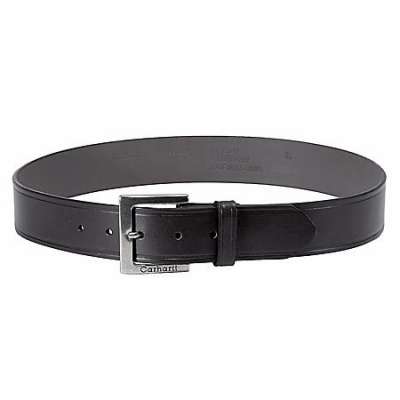 Pulling up your pants every other stride will slow you down at work and in life. An ill-fitting belt will deduct from your style points off the clock as well. Keep your waist-accessory game on point by procuring belts in the perfect size for you.
To find a belt that fits well you need to start by knowing your proper pants measurements. To find your true waist, measure at the top of the hipbone, and keep a snug hold on the tape.
Once you've identified the best fit for your pants, finding a belt size is simple; most fashion experts agree the best strategy is to go up one size from your pants. You can use the measurement you found from finding your pant size and then add two inches to that number.
Some brands may differ from the traditional guidance, however. For instance, the Filson brand advises to order your normal waist size when purchasing their belts. For Working Person's Store brand belts, use your waist size and then add 5 ½ inches for the total length of the belt. For example, if your waist size is 38, the total length of the belt will be approximately 43 ½ inches. Also, many brands offer sizing charts you can consult so that you can determine whether you are a small, medium, large etc.
Keep in mind, when you find the right belt, you won't need to use the first or last notch for it to fit comfortably. If you're putting together an outfit, matching your accessories is good rule of thumb to remember as well. A brown belt pairs well with brown shoes, a black belt with black shoes, and so on.
Elevate your pants game with a belt that will keep you looking put together. Visit workingperson.com to find belts and plenty of other working apparel to outfit your working wardrobe.