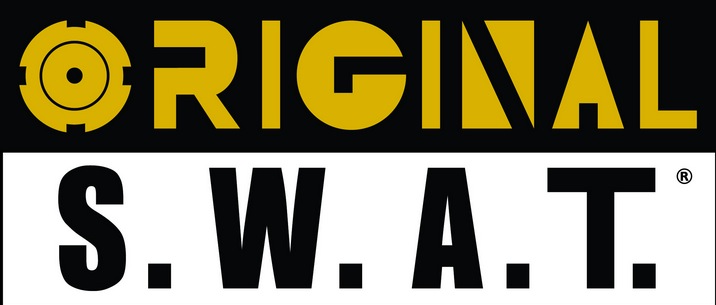 For every job work and every type of worksite, we always need a comfortable and durable work boot. Original SWAT knows that tactical performance matters a lot, that is why it has a complete line of quality lightweight and tactical footwear, especially for law enforcement, EMTs and military. Military people always have to stand for long hours on their job and even in harsh environments, so they need combat boots with some brilliant features.
Original SWAT has taken classic 9″ combat boot and added an extra brilliant feature of side zip for wearer's ease. Now no more waste of time in lacing up your combat boots, just put them on instantly in any emergency and be on job in time. These Men's black combat boots are an amazing addition in the already brilliant collection of Original SWAT.
Safety of foot should be the first priority while choosing for any work boot; luckily, classic 9" combat boot exceeds the ASTM F489-96 test standards.  This collection of Original SWAT is slip and oil resistant with non-marking rubber outsoles. Compliance with ASTM F2412-11 and F2413-11 makes it highly protective against electrical hazards. This shows that safety is the top priority for these combat boots.
You have purchased an expensive pair of military boots and after a month or two, it is worn out and you have no choice other than to replace it with new one, but this will not be the case once you purchase this new collection of combat boots by Original SWAT. The stitched toe and heel of this combat boot provides durability and increased service life, so that you could experience its brilliance for a longer period. Most of the time, military personnel have to perform through moist areas and such tasks make their boots rusty, but now men's black combat boots are designed with durable brass alloy, which makes its hardware rustproof. Its upper is made up of 1000 denier nylon, which also provides durability along with increased degree of strength to your boots. Moreover, its full grain polish-able leather toe also provides you with an improved experience of durability and comfort. You can be sure about your combat boot that it will not fall apart amid your duty because now men's black combat boot have come up with Triple stitched upper with 3 ply bonded nylon thread for extended durability.
It is a fact that if your boots are providing you with a safer and durable experience, but your foot are itching and soaring then you could not be satisfied with such pair of boots. Law enforcement and military personnel have to perform long hours on their feet, in such situations if the work boots are not comfortable then you feel tiresome and less alert on duty. Classic 9" combat boots of Original SWAT have custom molded phylon midsole for lightweight comfort and cradled support and its Texon stability platform insole provides lateral support and torsional stability. In addition, its steel shank helps to accommodate proper flex point and reduce fatigue. Other amazing features include Custom molded thermoplastic heel counter and toe box to provide that already "broken in" out of the box fit and additional lateral support, moisture wicking lining treated with AEGIS antimicrobial, removable custom fit molded orthotic for all day comfort, also treated with AEGIS. Furthermore, PU collar for easy cleaning, foam padding in tongue and collar for protection and increased breathability, Custom YKK zipper and housing with Velcro closure for easy on and off fit, Gusseted tongue, dirt and debris protection.
These features have made these combat boots, a brilliant package of high quality, durability, safety and comfort. If you want to get all such features together in your work boots, then visit WorkingPerson.com and place your order today!