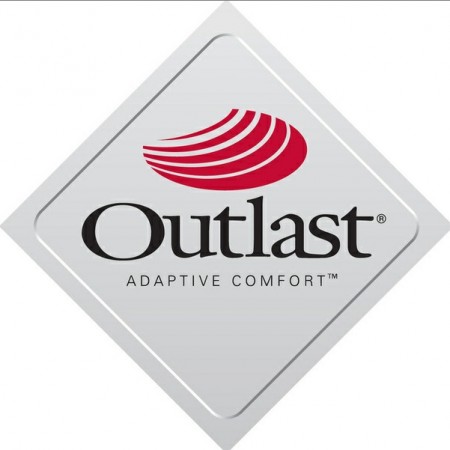 Your feet sweat. It's as much a fact of life as death and taxes. But there is something you can do about it. Regulating the temperature of your feet can go a long way. And the key to that is your socks. Specifically, Outlast Socks.
Outlast Technologies is the leader in heat management. And now, it is continuing its partnership with Wigwam. This new collaboration will expand Wigwam socks with Outlast Technology. There are two new styles that feature these new performance designs: The Outlast Weather Warrior and the Outlast Weather Shield.
Socks that have this Outlast technology interact with the micro climate next to your feet, in order to buffer  changes in temperature and humidity. The beautiful thing about this (if there can be a beautiful thing about feet) is that the end result is a reduction in perspiration by 44 percent. Yes, that means you'll sweat about half as much. Awesome.
The key to it all is the Outlast material, which is embedded in the fiber. This Outlast technology absorbs and releases heat from the skin surface, which regulates body temperature.
The Weather Warrior variety is effective because the Outlast fiber balances the temperature of your feet, so they are never too hot or too cold. Pretty high-tech stuff. This is a heavyweight variety of socks. And this type of Outlast socks are also fully-cushioned. They also have a stay-put top, longwear heel and toe, and seamless toe closure. What this results in is a foot-hugging fit. And what that means, is a comfortable sock.
The Weather Shield variety differs from the Weather Warrior variety in a couple of ways.  Namely, this is a lightweight sock, as opposed to heavyweight. It also has a cushioned sole, as opposed to being fully cushioned, and has a stay-put leg and top, instead of just the top. What this means is that you're getting a sock that is a lighter, which is great in warmer weather, or for layering, without sacrificing any of the benefits of Outlast socks. Because just like the Weather Warrior variety, the Weather Shield socks also feature the Outlast fiber technology which balances your feet's temperature, so they're never too hot or too cold. And they also have a longwear heel and toe, so that they're durable, and a seamless toe closure.
Working Person Store currently carries both of these Outlast styles: F2364 Outlast Weather Warrior and F2352 Outlast Weather Shield. Visit workingperson.com to get yourself a pair today! And let sweaty feet be a thing of the past.