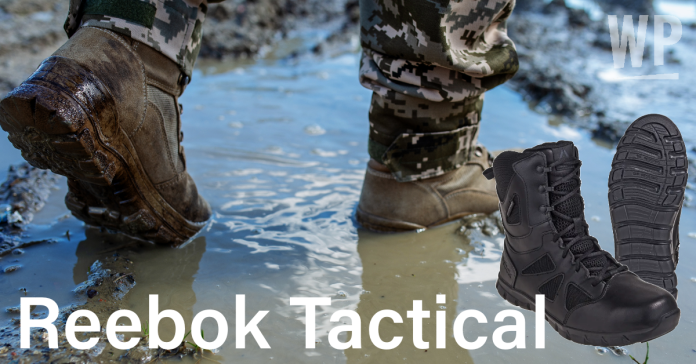 In the world of demanding professions and physically challenging environments, having the right gear available to your customers can make all the difference. Work footwear specifically plays a crucial role in providing comfort, support, and protection.

Reebok, a renowned name in athletic wear, has ventured into the realm of tactical gear with their impressive Tactical Series.

Who Wears Tactical Boots?
Tactical work boots and shoes are designed for individuals who find themselves in physically demanding situations. This can include law enforcement, military personnel, emergency responders, security professionals, and even outdoor enthusiasts. The Reebok tactical designs are crafted to endure rigorous tasks and provide optimal support and protection to your customers.
Whether it's navigating uneven terrain, handling long hours on your feet, or facing inclement weather, Reebok tactical footwear is built to rise to the occasion.

What's the Difference Between Tactical and Work Boots?
While tactical and work boots might seem similar at first glance, they truly cater to different needs and environments.

Work boots are generally designed for the industrial setting, offering protection against heavy objects, electrical hazards, and various workplace hazards.

Tactical boots, on the other hand, prioritize agility, comfort, and mobility, making them great for scenarios that require quick movements and versatility.

The key distinction lies in the level of performance required – tactical boots are engineered for high-stress situations where split-second decisions matter.

What are some key benefits that set Reebok Tactical Series' boots apart?
Comfort and Durability

: Reebok's tactical boots are built to last, utilizing high-quality materials that can withstand the rigors of demanding environments. Their ergonomic designs ensure all-day comfort without compromising on durability. Your customers will love this!

Lightweight Agility

: Unlike traditional heavy-duty work boots, Reebok's Tactical Series focuses on lightweight construction without sacrificing protection. This design allows wearers to move swiftly and confidently, making it ideal for professionals who need to be agile.

Traction and Stability

: Navigating treacherous terrains requires superior traction and stability. Reebok's boots are equipped with advanced outsoles designed to provide a firm grip even on slippery surfaces.

Adaptable for Various Environments

: Whether it's urban settings, wilderness expeditions, or tactical operations, Reebok's Tactical Series footwear is adaptable to a range of environments. This versatility makes these rugged outdoor boots a reliable choice for professionals in diverse fields.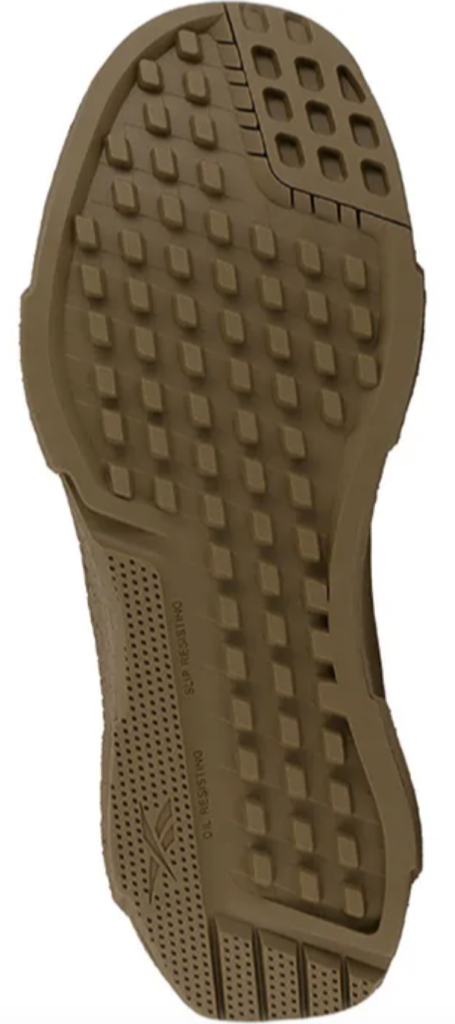 Ready to experience the pinnacle of tactical footwear innovation? Discover Reebok's Tactical Series today and equip your business with products designed to meet the demands of the toughest challenges out there. Visit our website and contact our customer service reps now to step into a new level of performance.

Reebok, founded in 1958, gained prominence as a leading brand in athletic footwear and apparel. Drawing from their heritage of crafting high-performance athletic gear, Reebok introduced their Tactical Series to address the specific needs of professionals in physically demanding sectors. Leveraging their expertise in comfort and performance, Reebok's Tactical Series brings cutting-edge footwear solutions to the world of tactical operations.

Reebok's Tactical Series stands as a testament to the brand's commitment to innovation and excellence. With a focus on lightweight agility, durability, and adaptability, their products are a go-to choice for professionals who require peak performance in demanding situations. Step into the future of tactical footwear – explore Reebok's Tactical Series today and elevate your footwear game.