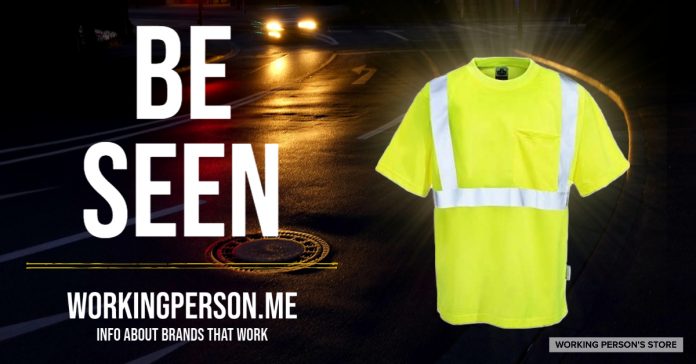 It all began when Bob Switzer, an American would-be doctor got injured at work. Instead of reading and resting up, he spent his recovery developing a new kind of luminescent paint; he hoped it would help other workers avoid his fate. He also decided to try it out on his wife's wedding dress, so he was as brave as he was creative.
Hi-vis clothing is everywhere now, and it's nearly impossible to ignore – which is the very secret to its success.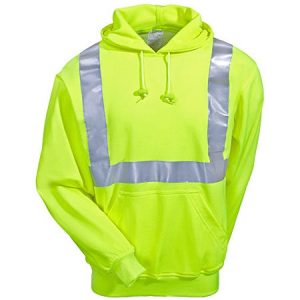 And though it started as safety wear for work, global studies have found that to be seen is, ultimately, to be safe. So for cyclists, pedestrians, and other road workers, high visibility is an important factor to your workwear.
But it's always been most vital right where it started out, for workers in all kinds of industries, where being seen is part of your occupation.
Hi-vis, or HV, is just as important as other tools you use. Simply put, it saves lives. So as you might expect, it comes with a whole raft of ANSI (American National Standards Institute) guidelines to adhere to, and it's the law now in many cases that if you're on the job site, you're wearing HV.
Modern-day HV, like a lot of workwear, really has come a long way from the original simple jerkins and uncomfortable plastic waistcoats that made hard work even harder. Big and bulky just didn't work, so it was only a matter of time before the world of space age fabric developments, new approaches to design, and the working world collided.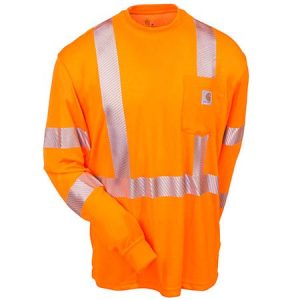 Now some of the world's biggest and brightest brands are developing high visibility clothing that feels soft and comfortable, while offering an altogether better, brighter, and safer working experience.
A look around Working Person's Store high visibility work gear sections will show you just how far these top brands have come. Brands associated with sports, fashion, and recreation are now able to put what they've learned back into their workwear. They're developing new fabrics and innovative designs to help people move more effectively and comfortably. Now isn't that music to the modern workers' ears?
Tingley, Red Kap, and Occunomix are a few reputable brands available at Working Person's Store, and they offer high-quality hi-vis designs you can trust. From waterproof vests to brightly-colored hooded sweatshirts with reflective tape, you can find the safety attire needed for the job site.
Helly Hansen is another iconic brand putting their energies into making great high visibility workwear. Their products have reassuring details that matter and comply with tough industry safety standards.
And that's ultimately what's at the core of all of our hi-vis range – safety. Whether it's cold weather work, construction, mining, outdoor, hiking, or just chores, we've got the high-quality stuff to keep you safe. We make sure we offer only top brands using the best materials and the latest technologies.
Check out our hi-vis section today. Because at Working Person's Store, you can be sure of one thing: we've got you covered.