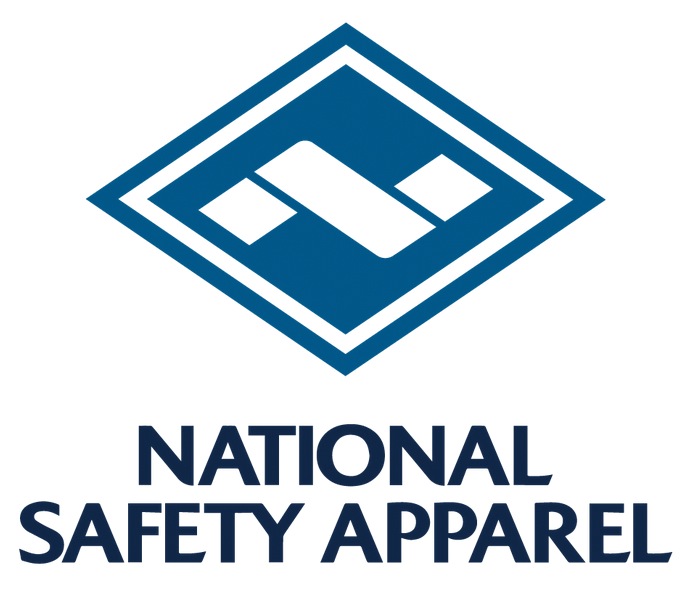 Here at Working Person's Store, we're always keen to share as much as we can about the brands we carry. Why? Because it's important to us that you know more about the stuff that keeps you safe on the job.
So with your safety in mind, let's take a closer look at one of our most safety conscious brands, National Safety Apparel. Primarily focusing on industrial clothing, their gear is designed to protect you from electrical arc, heat, and cuts. And they've been doing it for over 78 years, designing and making industry leading protective clothing and safety apparel, right here in the USA.
Headquartered in Cleveland, OH, NSA led the way using the very latest fabrics and technologies. They are always trying to improve not just the safety aspect of what they do for you, but also enhance your on-the-job experience of the safety apparel they produce.
With an impressive range of Hi-Vis, FR, waterproof clothing, and protective wear, you'll definitely find something for every situation you find yourself in. Their range of FR hoods and balaclavas sit alongside Kevlar knit sleeves and underpants, to keep you cool and safe in hot and dangerous environments. And it's really important to NSA that you're comfortable, so they use unique knits and soft material mixes, allowing your body temperature to regulate itself, leaving you more focused on the job.
With innovations like Outlast, they've incorporated technology into their clothing that reduces sweat by 34%, using mod-acrylic fabric in even lightweight items like their short sleeve t-shirts.
But it's not just hi-tech fabrics – NSA use features they've developed through feedback from people like you, out there on the job. This has resulted in innovations like anti-fog coatings and visible light transmission in their face shields, so you can literally focus on the job without your vision or your judgement being clouded. It's details like this that show they're a brand that cares about you and the job you do.
National Safety Apparel tries to ensure that nothing is left to chance – all of their FR, Hi-vis and waterproof gear are rigorously tested and meet all applicable ISO national safety standards.
But don't let that fool you; safety gear has come a really long way from the huge, impractical clothing that you used to lumber around in. NSA doesn't just hit the standards on safety – they've even tailored their FR wear for different times of the year. So whether it's spring wear, or hard wearing winter wear you're after, they've got exactly what you need.
That's why we were really impressed to see coats like the NSA Coats: Blue FR Field Coat With Indura Liner C55UPRS30. It's designed specifically for moderate winter temperatures. They've used their own UltraSoft mix of FR fabrics to create a jacket that has a comfortable fit, cozy feel, and a rigorously tested ability to deal with the safety demands of the job. So when the weather changes, you can change your safety gear to suit – without lugging around the same heavy workwear all year.
Or check out the NSA Shirts: C56UJFS UltraSoft Flame-Resistant Food Processing Shirt. Really specific clothing for a really specific working environment. It's great to think that companies like NSA are out there, making safe, comfortable workwear to get you through the working day, tailored to the specific demands of your job. In this instance, you don't need buttons falling off into your lunch (when you get to take that break) and you need a good range of movement. So with a generous cut, soft fabrics, and tough components, this is one work shirt that helps you work more effectively. And more importantly, with FR stitched into every fabric, it helps you work more safely.
These are just a couple of examples of the kind of work NSA is doing to match the needs of the modern worker. Because when it comes to safety on the job, demands on you and your workwear change fast, so it's great to find a brand that really understands that. National Safety Apparel has a great range of highly evolved safety work wear, so do yourself a favor – for safe, comfortable, and cutting edge technology designed and made in the USA, look no further.
Check out their range at Working Person's Store today.