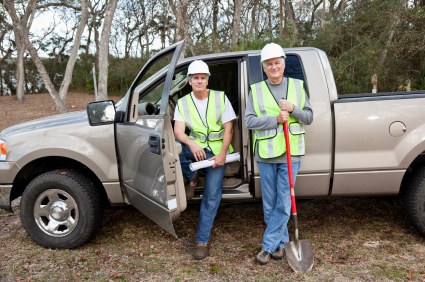 As the nature of jobs and the working schedules have become tougher, workplace injuries have become very much common these days. Keeping this fact in mind, all the workers and their employers should consider the newly released facts and stats about workplace fatalities and injuries, so that efforts could be made in order to reduce the number of workplace injuries and deaths. The careless choice of workwear and other work accessories causes most of these deaths and injurie and, because of  this, WorkingPerson.com is striving to provide quality safety accessories and workwear for Working People. Have a look at some of the highlights of these facts and statistics.
According to National worker's compensation facts and stats, in United States, annually about 4.1 million workers face workplace injuries and sickness. The rate of injury per 100 full-time workers is about 4.4 cases, and about 2 million workers injured acutely while performing their job. About $155.5 billion annually costs to society from these workplace deaths, injuries and illnesses. Mid-size companies' workers suffer more injuries, deaths and illnesses than any other size company's workers do, whereas the small companies show the lowest rate of such workplace injuries. About 1,000 deaths occur annually in U.S, just because of daily occupational diseases and other work-related injuries.
These statistics also show that the most dangerous profession is construction and contribute to the highest rate of fatalities on workplace. The most of the causes of deaths are insufficient worker's training, safety and comfort. Therefore, safety at work is of great importance. Hoosiers are safer at work and most significant declines of 10% recorded in the injuries and illnesses rate of 54%. Still there is a long list of Indiana worker's compensation payouts. Total of approximately $65,211,182 paid out under compensation and medical bills to Indiana workers last year.
The fact sheet about workplace injuries and fatalities of Hoosiers shows a decline in the rate of work-related injuries and fatalities related to work, over the past decade.  22,800 injuries and 14 deaths occurred in 2010 as an incidence of workplace fatalities and injuries in U.S.
Workplace comfort can play a great role in decreasing these numbers for good. Many machines and systems in the industries become the source of most of the injuries and deaths in the workplace. Workers hurt their legs, ankles, toes, wrists and arms due to the uncomfortable and dangerous systems and machines in the workplace. These occurences can be reduced by making the worker feel more comfortable about their workplace.
Lack of proper training is one of the leading causes of workplace injuries. Proper training, especially about complex systems and machines like in the construction profession, should be given to the workforce. Workers should be instructed with great care and practicality in order to avoid any falls from heights or being trapped in the machines or belts.
Besides comfortable work environment and training, proper protective clothing have a major role to play in reducing workplace injuries and fatalities. In so many cases, accidents occur due to improper apparel of the workers. Sometimes such workwear got caught in the machines or caught on a fire and resulted in the severe injuries, even deaths. These dangerous accidents can be prevented largely by placing more importance on the proper clothing of workers, like workers in construction jobs should not wear loose or hanging clothes as these can lead to severe injuries and deaths in case of any accident. WorkingPerson.com is offering its services to provide a great variety of workwear, work footwear and safety gear and playing its role in minimizing the rate of deaths and injuries in work settings.