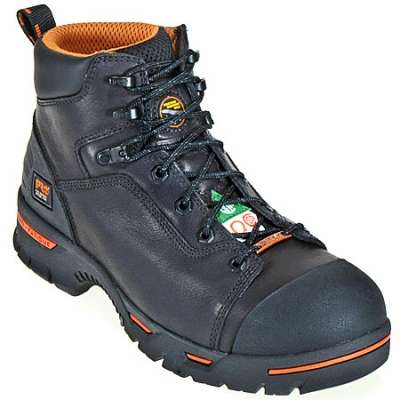 Protecting your feet is important, especially when you are on your feet constantly for your work. If you work around heavy machinery or outside, you know just how dangerous the workplace can be. Things fall, just looking to crush those toes. Don't leave your feet unprotected because without them, you won't be able to get your work done. People are counting on you, so you need to be as safe as possible.
When you need a good, strong pair of steel toe work boots or shoes, Working Person's Store is your go to retailer. With brands such as Timberland Pro, Wolverine, Dickies, and Dr. Martens, Working Person's Store is always compliant with the safety codes. Most jobs require certain safety compliance and each and every brand that is sold at Working Person's Store is tested to make sure that it complies with the most up to date safety codes.
It's easy to get into the right pair. Just go to workingperson.com and browse the site for the perfect pair. When you find exactly what you are looking for, just add them to the cart and check out. Once the steel toe work boots or shoes have been ordered, Working Person's Store is ready to ship them right to your door. Regardless of where you are located, WPS will ship your order out to you in a timely fashion.
Also, don't forget to sign up for the Rewards Program. It's easy and it's free. By signing up you will begin to earn points for your purchases and reviews. There are many other ways to earn points too.
Your feet are one of the most important tools that you have when it comes to your job. Don't let them get hurt by wearing the wrong footwear. Visit workingperson.com today and give your feet the protection they deserve.