We just launched our new website, and we're thrilled to share it with you!

We put our web designers and developers to the test, and they definitely delivered. You'll love the clean, intuitive design with easy navigation that allows you to find exactly what you need quicker than before.

Same Great Deals & Products, Great New Design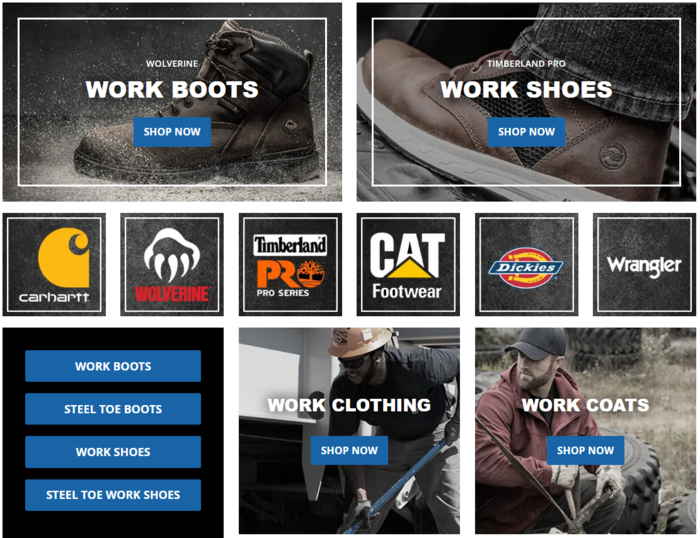 When you visit our cutting-edge site, our promo deals are front and center – we want you to know all about our specials every time you visit us. You'll also have the ability to sign up for our email newsletter to receive free coupons and other discount offers.
Our visually appealing product images with informative descriptions give you the full scoop. We've included product reviews to help you make the right decision for you, and our amazing customer service is just a click away!

Once you browse through our categories and brands (in a refreshingly simple yet efficient design, might we add) to search for your workwear and footwear needs, you'll have access to a convenient order tracking system so you'll know exactly when your order will arrive.
We've also linked our workwear blog to our website to provide you with additional product news and insight so you can stay informed!

Now that we're done bragging about this fresh new look, go ahead and check it out!