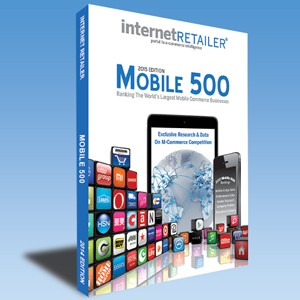 Working Person's Store has done it again! Coming in at 379 on the 2015 Internet Retailer Mobile 500 list, they are one of the fastest growing online mobile retailers. In today's world of smartphone, tablets, and the newest phablet, having a site that converts easily on these mobile devices is an absolute necessity. Being in the top 500 of all the E-Commerce companies is one of the greatest honors any online retailer can receive.
The internet retailers for the 2015 Internet Retailer Mobile 500 Guide are chosen through looking at the companies 2014 expected mobile sales, as well as analyzing their company operations.
The Mobile 500 is a guide for all online Internet retailers to reference in order to improve their online mobile sales. This guide is "packed with the most current competitive financial, operating, performance, and marketing data". There is data on the iPhone and iPad apps, Android tablet app, In-Store features, and much more. All e-commerce companies can learn from the 2015 Internet Retailer Mobile 500 Guide and Working Person's Store is proud to be part of such an amazing group of retailers.