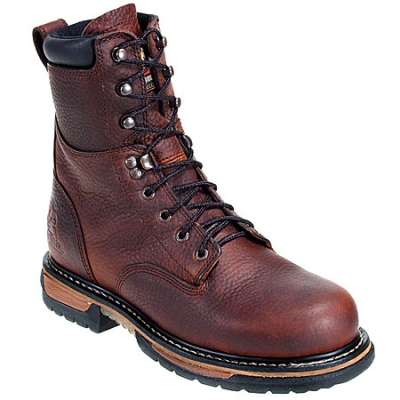 Since 1932, countless footwear companies have come and gone. However, over the past 80+ years, Rocky Shoes & Boots continues to prove why they're still around.
If you've ever worn a pair of work boots or shoes made by Rocky, this probably doesn't come as any surprise. The company has built a reputation on not only making some of the best work shoes and boots on the market, but doing so with a sense of tradition.
The Early Days
The fact that the company was founded in 1932 should tell you something about the men behind it. Despite the country being caught up in the grip of the Great Depression, two brothers from Columbus, Ohio, still decided to take a risk and follow their dreams.
William and F.M. Brooks moved their families to Nelsonville, located in Southeastern Ohio. It was there that they would launch their company. Not surprisingly, given their product, the operation was built on a shoestring budget. The brothers found a rent-free arrangement for their actual factory and borrowed the necessary equipment.
Nonetheless, William Brooks Shoe Co. was a success almost from the beginning. The brothers employed 225 workers during a time when having a steady job was practically unheard of. Soon, the company was creating over 2,000 pairs of boots and shoes each day.
The company continued to grow in the decades that followed. They created over one-million military boots for soldiers during World War II and the Korean War.
At the same time, they were able to forge key relationships with popular retailers like JCPenney, Sears, Roebuck and Co., Thom McAn, and Kinney Shoe. This helped propel the once-humble operation through the 1940s and '50s.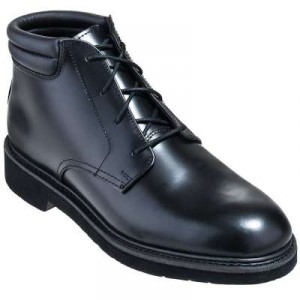 The Irving Drew Shoe Co. and a New Beginning
Despite their success, toward the end of this period, William Brooks sold the company to the Irving Drew Shoe Co., which was located in Lancaster, OH. John Brooks, F.M.'s son, would stay on and continue working for the company.
While nothing could compare to the Great Depression, the 1960s proved to be very hard on footwear companies as well. Eventually, Irving Drew decided he had no choice but to sell the company he had bought some 15 years earlier.
John Brooks seized on the opportunity. Though he had continued with the company after it was sold, F.M.'s son had always wanted the opportunity to run his dad's business.
F.M., who had been working at a tannery, immediately quit to join John at his old company.

The Birth of Rocky
Eventually, F.M. decided the business needed a new name. He wanted one that would tell the world how rugged and tough his footwear really was. For an outdoorsy company, Rocky was the perfect choice.
From the late '70s through to the '80s, the company's goal moved away from making the best possible product for their retailers to truly creating a brand identity they could own and receive higher margins from.
During the 1980s, the company would also take big strides into the hunting industry, including an especially successful appearance at the 1984 SHOT show.
They wasted no time making a splash either. In 1989, Rocky introduced its first big innovation to the market with waterproof boots made from DuPont Cordura fabric. Furthermore, they were one of the first companies Gore-Tex gave a license to.
It was during this time that Rocky would add some more impressive retailers to their resume. Companies like Cabela's, Dick's Sporting Goods, Gander Mountain, and Bass Pro were all selling Rocky shoes and boots.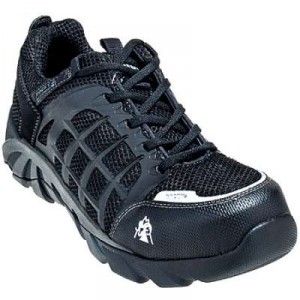 Rocky Hits Another Milestone
For a company that started during the worst economy our country has ever seen, Rocky had come a long way when it entered its sixth decade in business.
However, the small operation from Nelsonville still had more milestones to reach and, in 1993, it achieved a major one by going public.
To this day, the company is still headquartered in that small Southeastern corner of Ohio. They continue to produce some of the most beloved, sought-after, and respected Western, work, outdoor, and military footwear on the planet. You can find them in 13,000 different outlets, a far cry from where Rocky started, though their dedication to quality remains the same. Check out Rocky boots at Working Person's Store!