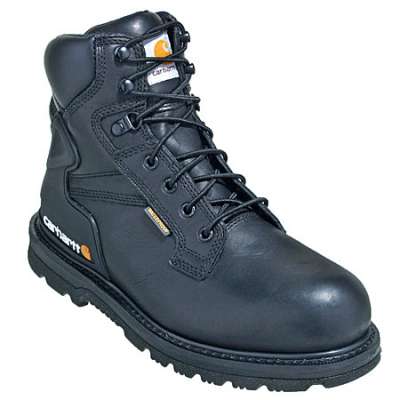 Brian Westbrook owes a lot to his feet. The two-time All-Pro running back with the Philadelphia Eagles was one of the most electric running backs in the NFL. He was also one of the most versatile, a guy that would burn you whether he was rushing or receiving. He made a good living on his feet.
It's not easy racking up 2,000 total yards in a single season, but Brian Westbrook is one of the few who can say he's done it. And you don't rack up 2,000 yards in a single season without taking care of your feet – on the field, and off of it. That's why, when Brian Westbrook is off the field, he trusts his feet to Carhartt boots. In fact, he was so amped up about the arrival of the new 2012 line that he tweeted and Facebooked a photo of his new Carhartt boots as soon as they arrived, writing, "Got my new @carhartt boots today just in time for the snow!"
The Carhartt boots Brian Westbrook is raving about are the CMW6121 style, which are non-steel toe. You can get a pair of your own right now at workingperson.com, where you can check out the entire new 2012 line of steel toe and non-steel toe Carhartt boots. We can't guarantee you'll rack up 2,000 yards in them like Brian Westbrook, but you'll look and feel just as good!