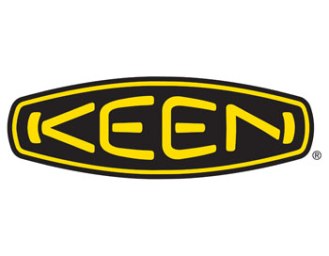 Keen is taking a bold new direction with their safety toed footwear by updating styles, shelf appeal, comfort and outstanding fit. These work boots are not like yesteryear's work boots. In fact, some great changes have been made with Keen footwear and the following article will tell you exactly what you need to know.
New Innovations
Asymmetrical right and left toe pieces fit the foot and toe anatomically. Technologically advanced steel toes conform to the toes providing more room in the box as well as providing a fit and level of comfort in safety toed work boots that is ultimate. These boots will meet or best all standards set by ASTM. (Please reference Anatomy of Footwear if you need more of an explanation of the different parts that are comprised in Keen footwear).
Other competitors use three different sizes of graded steel toe capping for complete coverage in work boots that they offer. However, with Keen using five sizes that are graded steel, this converts into sizes that are more comfortable as well as a better fit for most shoe sizes.
Rubber toe guards are a distinctive feature on Keen work boots. The silhouette is distinctive looking, plus provides single-piece construction that provides additional protection as well as durability that is superior for the toes.
Fit that is famous is a hallmark of Keen steel toed boots. Not only do these boots lock the heel in place, they also provide a comfortable, long lasting, generous boot that fits great! Also protected are the waterproof membranes on the inside of the boot from hard wear and tear.
Cleveland, Portland and Pittsburg series boots all feature the well known feature of lace lock. This prevents the laces from loosening during the workday once the boot is laced and the laces put into the lace lock.
Two sets of laces come standard with all Keen work boots. One lace is solid while the other is dual colored allowing for customization of the boot to the worker's taste. The solid and dual lace look is different from any other manufacturer.
With the 

Pittsburgh

 and Cleveland styles of work boot, changes have been made to the mid and outsole components of these boots. A TPU plate of five pieces named "Key Tech" is created for stability that runs the full length of the boot. This addition provides stability for the underfoot as well as forefoot flexibility. In addition, this also offers abrasion resistance and long wear with a rubber outsole that is rugged as well as support that is durable for the lifetime of the work boot.
Atlanta Cool and Detroit series boots feature three piece components for mid and outer sole. Also featured on these boots is a no metal hardware, lighter sole with a compound of rubber that is rugged. This provides abrasion resistance and longer wear.
Footbed designs in all Keen work boots are metatomical. They are engineered to not only cradle the foot's natural contours but also provide quality arch support. Airflow inside the boot is supported by heel cushioning and perforations. All of this provides exceptional stability and fit.
Boot box is the most innovative in the work boot industry. Box is designed with cardboard and includes handles, locking lid and two finger holes. This allows ease of selection and carryout.
State of the art breathable and waterproof membranes keep feet dry and warm regardless of outside conditions. It locks out all sorts of moisture while releasing dampness and heat on the inside of the boot.
Additional safety features do include reflective webbing on all boots. Some examples of this are the Atlanta Cool, Pittsburgh and Detroit boot lines
Pertinent Information
Footwear Sizes 7-12 are available in half and whole sizes. Sizes 13-15 are also available in two extra widths – D and EE. However be advised that the Atlanta Cool work boots only come in a D width.
New factory opening soon in Portland which will offer specific USA created work boot styles.
 All boots currently made by Keen will be shipped from Northern Kentucky. This means a shorter lead time for your current location.