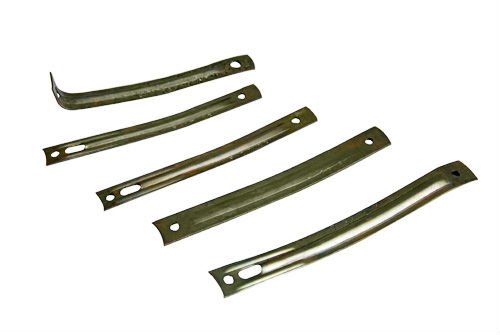 Just take a glance at your work boots, and you'll probably immediately notice their tough leather exteriors and durable rubber soles. When it comes to work shoes, you need both sturdiness and comfort. Some of that comes from what you can't see – hidden within the men's and women's footwear. What is it that gives your work shoes their structure?
Let's take a look at the inside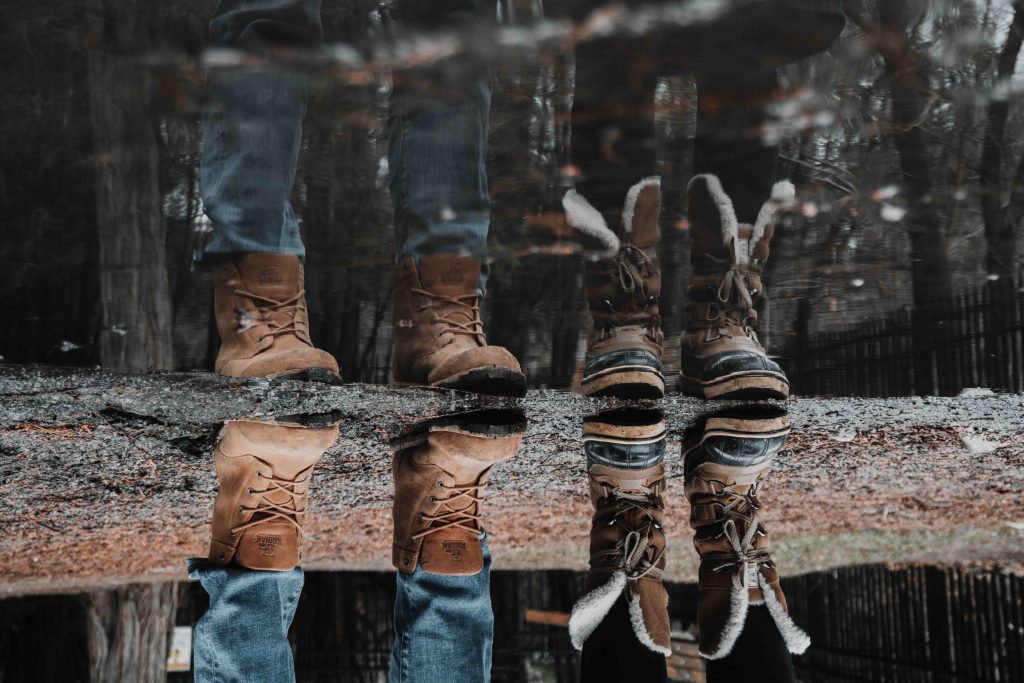 Shanks are what keep your work boots in shape, as they stiffen the outsoles to give you a stable platform. They're tucked into the interiors, located above the outer soles at the waist (or center part) of your work shoes. These trusty metal or non-metal shanks are situated right between your heels and the ball areas of your feet.
Don't let the stiffness fool you – they're shaped to contour your feet for comfort and reinforcement. If you're wearing your work footwear right now, these flat, rigid pieces of material are just below your arches.
Some shanks are half- or full-length, while others are ¾ the length of the outsoles. The full-length shanks are the heaviest kind, and they can't be bent in half. (That may or may not be a challenge.)
Types of Shanks
There are several different types of shanks, including metal (steel) and non-metal (composite): steel, nylon, fiberglass, plastic, fiberglass + Kevlar, and steel combinations with nylon, plastic, and fiberglass. Training shoes typically don't have shanks. For running and other fitness activities, foot flex is important, as is having lightweight shoes. Shanks don't often weigh you down, but they prevent overworked arches that can occur if there's too much bending going on in your feet. You need a firm material that'll be both a supportive and protective element to your daily adventures.
Steel shanks are the most traditional. Though steel sounds like it'll weigh you down, these are actually thin pieces of metal that are naturally flexible and have a lot of springiness to them. Picture them as small metal plates within your work footwear. They're stiffer than other shanks, so they're the best at preventing objects from penetrating from below. A potential disadvantage is that they set off metal detectors and are sensitive to cold weather, but their benefits tend to outweigh their drawbacks. Their puncture-resistance is desired by hikers and workers who walk across sharp rocks and other razor-edged objects.
Along with puncture resistance, these strong steel shanks can reduce stone bruises on the bottoms of your feet. If you climb ladders and stomp on shovels often, you'll have less "ladder rung bruises" and "stone bruises" with this type of hidden, protective feature.
Nylon shanks, fiberglass shanks, and plastic shanks are warmer and softer than steel, but they're still extremely supportive. Because of their specific material, they're lightweight and flexible, so you'll be able to move more easily with these in place. They give just enough bend to create a more natural movement in your feet, and there's plenty of support to help ease some stress in your arches. Though they're not as good at standing up to rocks and sharp objects (due to not being made of steel), they'll still help stabilize your steps just the same. Modern hiking boots are commonly made out of these materials for lightweight footwear that reduces foot fatigue.
Sometimes more than one type of material is used. Fiberglass + Kevlar shanks are an example of this. These are less heat-conducive but just as reliable as the rest of them. Steel combinations with nylon, plastic, and fiberglass create more flexibility than solid steel ones do. You'll have the strength of metal paired with a more lightweight element as well.
Constructed for a Purpose
Glued, whipstitched, or tacked into place, these fixed shanks are secured into place to help you keep up with your rigorous work schedule. They give extra support to your arch areas, while reducing foot fatigue and adding strength to the base of each of your work boots.
So the next time you're wearing them and experience some, if not all, of the above benefits, you'll know about their secret, special features that are helping you out.
To learn more about which footwear option is best for you, you can reach out to our Working Person's Store Support Team with any questions!
[Photo by Andrik Langfield on Unsplash]