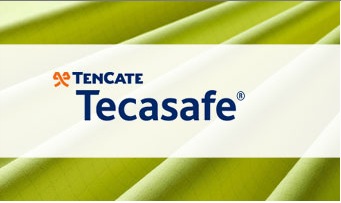 The people at Revco Industries out of Santa Fe Springs, CA have taken reins on the competition with an improvement to their Tecasafe Plus high performance flame-resistant clothing. The company is excited to announce their flame resistant shirt and coveralls remain NFPA compliant for arc flash protection but are now also certified NFPA 2112 compliant by UL. This new certification means Black Stallion work wear, which is a brand under Revco Industries, is now suitable for use in the oil and gas industry.
The fabric used by Tecasafe Plus is extremely comfortable and breathable with outstanding moisture-wicking properties, proving to be the most functional and lightweight fabric when used in their FR work shirts and FR coveralls, which has been outfitted with an elastic waist to ensure that perfect fit. Their flame-resistant clothing has been complemented with flame-resistant thread, buttons and gusseted underarms as well as long sleeves and buttoned cuffs to ensure additional safety.
Unlike most arc protective fabrics, the Tecasafe Plus fabric is made with a built in flame-resistant protection that differs from other fire-resistant clothing washing standards. Tecasafe Plus products will last the entire lifetime of the garment, while other fire-resistant fabrics are not safe for home washing. Both the work shirts and the coveralls are made to perform to NFPA 70E Category 2 standards, have been tested to ASTM 1506-08, and are compliant with OSHA 29 CFR.
Revco Industries is a leader in designing, distributing, and marketing protective apparel for a variety of welding and industrial sectors. For all your favorite Revco and Black Stallion workwear visit Workingperson.com.