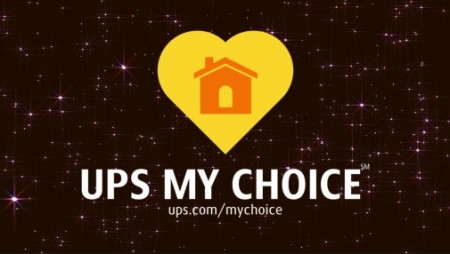 How many times have you come home to that ominous note on the door that says, "Delivery Missed?" There's no question – the worst part of having a package delivered is not having it delivered. When this happens, it makes the entire shopping and shipping experience miserable for customers. Instead of getting their package, they get frustrated.
UPS wants to make missed deliveries a thing of the past. So in October, it introduced a new feature called My Choice. It's a free service that gives customers a one-day notice ahead of their package's arrival. So you'll know exactly when your package is coming so that you won't miss the delivery. But that's not all. For an extra fee ($5 per use or $40 a year), customers can control when and where their packages are delivered. So instead of getting frustrated, you'll get your package.
My Choice has been an immediate hit with customers. Almost 600,000 people joined in the first 90 days. That's 600,000 people who've been happy with their package delivery experience instead of unhappy.
The fact is, in this day and age, already more than 30% of UPS packages ship directly to customers instead of stores and retailers. So with My Choice, UPS is simply meeting the demands of the modern customer. As the shopping and shipping experience evolves, UPS is staying ahead of the curve. Which makes for happier customers.
My Choice is the special delivery we've all been waiting for. But now with less waiting. If you do not have My Choice through UPS, you can still track your WorkingPerson.com orders that have been ordered from our website. Tracking your order is easy, all you need to do is create a free account on WorkingPerson.com, log in and track your order! Go ahead, start shopping and see what kinds of packages you can get sent your way today!