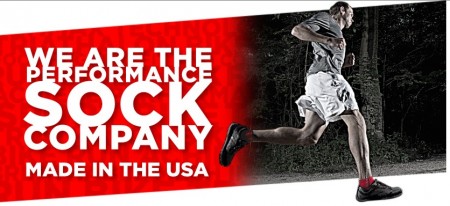 Wigwam has a new look in 2012! The 2012 catalog is out, and includes many new and exciting styles. There are many exciting new things happening at Wigwam right now. Here are all the improvements this year:
 New Logo – Wigwam's new updated logo has a bolder and more contemporary look.
New Tagline – Wigwam is now known as "The Performance Sock Company." This marks the company's new dedication and heavy focus on the performance attributes of its products.
New Packaging – This spring, Wigwam is changing to a new performance packaging.
New Guarantee – Wigwam is so confident in the quality of the socks it produces, that it now offers a new two-year comfort guarantee. That's right, TWO years! There are a couple of exceptions, though. The Super 60 style socks and Pee Wee style socks still come with Wigwam's same great one-year guarantee.
Ultimax is Back and Better – Two times more effective than ever before, Wigwam's signature Pro and Fusion designs now are united under one superior performance label and are incorporated into each performance competency, providing the ultimate in moisture control.
Yet with all these changes, Wigwam is proud to say it is still the same great company, producing the same great products. Every single Wigwam product is still – and always will be – made in America, on the shores of Lake Michigan, in Sheboygan, Wisconsin. Wigwam employs a hardworking and talented team of loyal, dedicated professionals with an average tenure of 17 years with the company. That's especially impressive considering today's tough times. Wigwam supports its sales representatives, its local workforce and its local community. And Wigwam fights to keep jobs in this country. The company knows that the label "Made in America" is important to you, and it's important to Wigwam too. That's why they have been doing it that way for 107 years. Wigwam has weathered the storm, and has the products to help you weather any storm.
Wigwam: Keeping you warm in any storm. Search WorkingPerson.com for all your Wigwam needs.