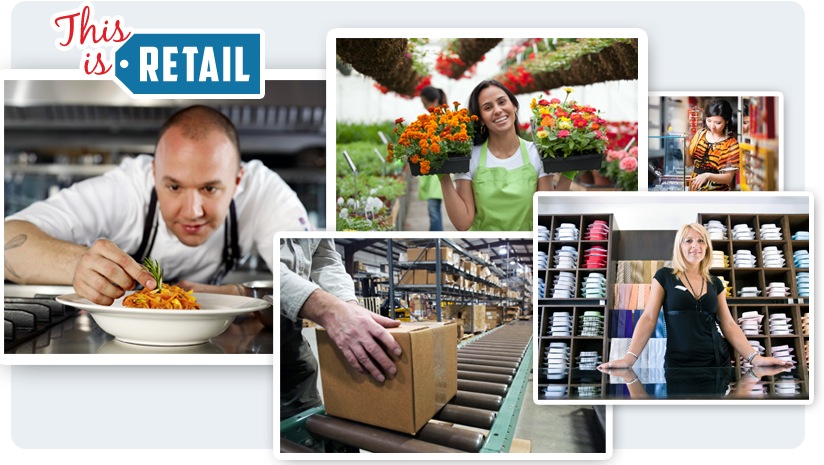 We want to win. It's that simple. And you can help. The National Retail Federation is holding a contest. And us, being a retail company and all, think it'd be awesome if we won it.
It's a video contest. The NFR is looking for some of this great nation's best examples of retail success stories. So we shot our own two-minute video and submitted it. We are very excited about the competition and proud of the video we submitted, so to hear we have made it into the top 40 was music to our ears! And if we make it into the top 20, we hope all our customers and fans of Working Person's Store and WorkingPerson.com will help us win this thing by taking the time to vote for us!
"We're on a hunt to find the best retail stories in America – from marketing geniuses to customer service superstars to small business owners, who are the fabric of every local community," said NRF President and CEO Matthew Shay. "NRF's 'This is Retail' contest will put a face on an industry that is seamlessly woven into the fabric of America and influences every aspect of our life and culture – from commerce and fashion to real estate and public policy."
We entered our video in the "Retail Powers America's Economy" theme. We chose this theme because it strikes at the core of what Working Person's Store is all about. We're a worldwide retailer, but at our heart, we're a local company. Our warehouse and offices are located in South Bend, Indiana. No outsourcing here. We hire true blue American working men and women and we're proud of the impact we have on our local, state, and national economy.
Did you know that the retail industry supports one in four jobs in the United States? That's 42 million Americans. If you think of the economy as a human body, we're the heart. Heck, we're the lungs and kidneys too. Retail means jobs. It's the, uh, lifeblood of the American economy. And Working Person's Store is proud of the jobs we provide. Even more than that, we get to provide work clothing and footwear for millions of hard Working People across the country. Yeah, we're proud of that. It's pretty cool.
The top 20 videos are announced on April 2, and you can start voting on April 3. If Charlie Sheen wore steel toe boots to work, surely he'd say our company is "winning!"  But we don't need Charlie for this. We just need you. Do us a solid, K?