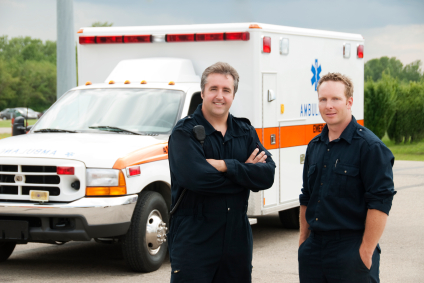 When you are measuring employees for their uniforms, being detail-oriented is important. Otherwise, you risk giving the person a uniform that is too small or too big. Almost everyone has experienced the discomfort in their workwear that was either too small or too large. On top of the discomfort, it can make one feel self-conscious and possibly unimportant. If an employee feels self-conscious, just how well will he be performing his duties? Therefore, it is highly important that you take accurate measurements in the proper way for both the comfort of your employees and to ensure they do their best on the job. There are five tips that will help you measure or evaluate your employees:
Tip #1: Inform employees about including all workwear into measurements
If your employees are allowed to choose their own work boots or shoes, then you should explain to them that boots and shoes will affect the length of their pants. Likewise, if the employee wants to wear a shirt underneath his uniform, this will also affect the bulk or cut of the jacket size. Therefore, if the employees are allowed to choose their own shoes or plan on wearing a shirt underneath the uniform, inform them that they must have those specific items on during the measuring. That way, they can receive the most comfortable uniform possible.
Tip # 2: Relax the measuring tape so you get the right fit
Always keep the measuring tape straight, level, and relaxed. Do not tug it tightly around the employee, because doing so can cause you to get a uniform that is too small for the person. And remember when your employees are uncomfortable they will not perform their best. The best way for you to obtain a comfortable fit for someone is to put your index finger between the person and the measuring tape to provide a fit that is not too snug or too loose.
Tip #3: Beware of a uniform that is too small
No matter if you are searching for corporate apparel or basic work wear, remember that you can always work with a uniform that is too large. But, when you are stuck with a garment that is too small, there is nothing you can do. At least, with an article of clothing that is a bit too large, you can tuck, hem, nip it, or just adjust the belt. Fortunately, if you are measuring properly, you will virtually never have either problem. In order to provide the best fit uniform(s) measure to the nearest half inch. The only exception is when measuring waist sizes. For the waist, you should measure to the nearest whole inch.
Tip #4: Encourage employees to try on a sizing shell
Trying on a sizing shell is a good idea because it allows the employees to move around in it to determine if it remains comfortable during action and movement. To test this, they can swing their arms around and bend from side to side. If they can move comfortably, then the garment is not too small. It is also a good idea to look at a sizing chart before you are measured so that you have a good idea of what size range you will fall in.
Tip #5: Have an understanding of your sizing options before measuring employees
Finally, you should have an understanding of the options in sizes before measuring the employees. This means to request information about the builds and specialized fits from the manufacturer of the uniforms. Specialized fits include long, petite, short, tall, and portly. You must thoroughly understand these terms, in order to properly fit your employees. For example, petite clothing is typically intended for women who are 5'3" in height and shorter. Each brand may have a slightly different fit, so it is important to know how each will fit you. Finding this information is easy. Usually, they will have the size run located in the product description. If you cannot find it there contact the manufacturer because they will be able to provide you with the specifics and details of their sizes. All you have to do is inquire.