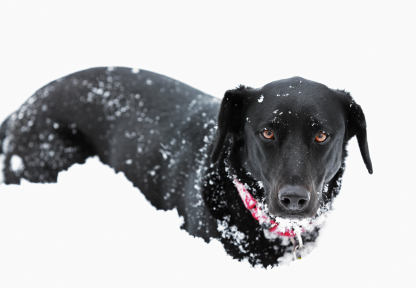 When the weather is cold, it is important to show up for the job prepared.  The fact that your workwear will need insulation that will allow you to complete tasks comfortably while staying warm is obvious, but we may not always know how much or how little insulation we need.  Another question we may ask ourselves while we prepare for work in frigid temperatures is, will the clothing keep us protected from cold for the intended life of the product?
In the past, workers were forced to answer these questions by using common sense as well as trial-and-error, two methods that aren't always black and white.  Now, the American Standard for Classification of Insulating Apparel Used in Cold Work Environments (ANSI/ISEA 201-2012) provides the guidelines to help employers instruct employees on how to stay protected from cold weather hazards.  With this new standard, cold weather clothing and outerwear can be measured, certified and specified so workers and their employers can choose which clothing is right for the work environment.
ANSI/ISEA 201-2012 consists of five main elements: measuring insulation performance, classifying insulation performance, garment durability, certification requirements and care labeling and specific marking.  ANSI/ISEA 201-2012 includes a specific test method to rate the level of warmth of the workwear.  Previously, there was no single test method agreed upon by the industry, so this standard helps everyone to stay on the same page.  In addition, the standard provides a defined temperature rating system, it addresses how long a your protective clothing can retain insulation properties even after cleanings and it ensures the proper labeling of garments.
In order to use this standard, employers and workers need to determine the type activities the garment will be used for as well as the level of effort.  Also, they must identify the environmental conditions and the number of hours a worker will be out in these conditions before getting a break.  Using this information, employers and workers can decide which insulation performance category is appropriate.  For example, layering a Performance Category 1 as an outer layer in mild climates of the inner layer for more extreme cold.  Categories 2, 3 and 4 include medium to heavy weight garments with insulation lining and Categories 5 and 6 includes heavily insulated outerwear.  Employers mush also consider the type and number of laundering cycles that the garment must endure.  On an ANSI 201 rated garment, all of this information will be included on the label.
Though winter is coming to a close, it is still important to be prepared for extreme cold temperatures.  With ANSI/ISEA 201-2012, you can make an informed decision on what personal protective equipment (PPE) is right for your job.  Be sure to check Working Person's Store for all of your cold weather PPE needs including insulated coveralls and insulated boots, winter hats, winter work gloves and many more items to help you stay warm in the cold.