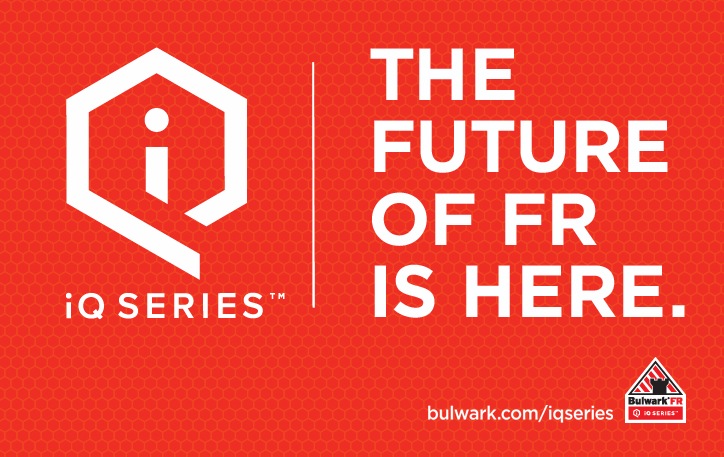 When it comes to working in dangerous jobs, FR is important – it's the difference between life and death. So the launch of Bulwark FR's new IQ Series, designed to be the future of FR, is really worth a closer look.
With over 100 PhD's involved in development, it's seriously scientific stuff. The difference is, they haven't forgotten about comfort. Wearability is extremely important and the IQ Series wants to free FR apparel from its bulky, sweaty, scratchy, shackled past.
Teaming up with performance materials company Milliken, Bulwark worked on increasing the flexibility, strength, and breathability of their fabrics. And the designs are based on stylish cuts, practicality, and comfort, without compromising on safety.
Bulwark's vision with the IQ series is to get people to want to wear their FR apparel, to get them to wear it, not because they have to, but because they want to.
So every garment here is lightweight, soft, mobile and durable. And if you're going to be out there on the job, whatever and wherever it is, that's FR music to your ears.
But it's not just about the new IQ series, Bulwark's range of FR covers everything from fleece beanie's and balaclavas, coverall's and hi-vis clothing, to pants, bibs, even FR bandana's.
Are you looking for a new approach to safety and style? It's all here at the Working Person's Store.
Please note that Working Person's Store does not have the IQ Series on the website at this time. Look for it soon!