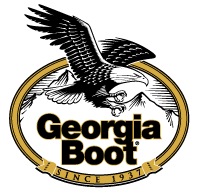 A lot can happen in 75 years. The invention of the Internet. A trip to the moon. Cell phones. Through the changing times, one company has remained consistent through it all. Georgia Boot is celebrating its 75th anniversary this year, and in the process, celebrating the people and the products that have allowed the company to be a leader in American work footwear.
Georgia work boots and Georgia steel toe boots are the backbone of the product line, but Georgia Boot makes many different types and styles of footwear, including 6 inch safety, Farm and Ranch, loggers, construction and also other styles that have been specially designed for specific industries.
As it celebrates 75 years, Georgia Boot is just as excited about the present and future as it is about the past. In the present, 2012 is a big year for the company. The Diamond Trax launch is an exciting endeavor for Georgia Boot this year, not only because it is somewhat unprecedented, but because it has been so well received by consumers. Diamond Trax Georgia work boots feature an outsole that actually improves its slip resistance the more you wear it, as opposed to most outsoles, which get more polished and slippery with use. Watch for Diamond track styles G6593 and G8593 in non-steel toe and G6693 and G8693 steel toe versions coming soon to WorkingPerson.com. Georgia Boot has also re-launched the Sport and Trail product line this year, expanding it in the process.
Georgia Boot also has its eyes on the future. As part of its birthday celebration, Georgia Boot decided that instead of receiving gifts, it would give them out – in the form of sponsoring trade schools from across the United States, which ought to put some of those Georgia steel toe boots to good use. All year long, the company will be setting up promotions in its dealer locations in which a portion of each sale will be donated directly to that account's favorite non-profit organization.
Georgia Boot has also sponsored Clint Bowyer Racing in 2012. The team is owned by NASCAR driver Clint Bowyer and races in the Lucas Oil Late Model series. Georgia native Jonathan Davenport drives the car. He only wishes he could do so while wearing Georgia work boots. Later this month, when Georgia Boot launches the "A Mile in Our Boots" sweepstakes, the winners will receive VIP tickets to a Lucas Oil and NASCAR Sprint Cup series races, as well as a day at Dirt Track driving school.
All ad campaigns for Georgia boots this year will feature real-life working people. Real men and women from central Ohio were used for all 2012 advertisement photography. Georgia Boot did this to honor those who do real work, since these individuals have been instrumental in Georgia Boot's 75 years in the footwear industry. Real Americans in American made products like Georgia work boots. The way it's meant to be.
The most recent of those 75 years, 2011, was a solid year for the company. It saw market-share gains in the core work space and was extremely pleased with the reintroduction of the Sport and Trail collection, which sold more than 6,000 pairs in just the final few months of 2011 alone. For 2012, initial fall bookings are up more than 170% Year-To-Date, due to the strength of the new products we discussed above. Rocky acquired EJ Footwear in 2004, bringing Georgia Boot, Durango and Lehigh Safety Shoes along with it.
Georgia Boot's biggest challenge through its 75-year history has been the shrining of the American workforce due to the downturn of the economy and home construction. Through it all, the company has been focused on work products – Georgia work boots and Georgia steel toe boots – and making them a leader in comfort and durability, at a great price, without sacrificing quality or compromising on materials. Instead of being distracted by the use of advertising campaigns or grand marketing, Georgia Boot has instead followed its guiding principle of simply delivering quality footwear for people who work with their own two hands to build and maintain the world around them. Get your Georgia work boots now at WorkingPerson.com.