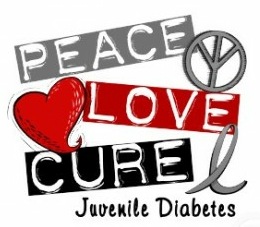 June 8, 2012
 FOR IMMEDIATE RELEASE
The St. Joseph Valley Building Trades, the South Bend Maennerchor Club and the Working Person's Store of Lakeville will once Again Raise Awareness and Dollars for Diabetes Research With A Full Day of Fun and Music
(South Bend, IN)  Saturday June 16 the St. Joseph Valley Building Trades in conjunction with the Working Person's Store will conduct their 26th Annual "D.A.D.S (Dollars Against Diabetes) Day" fundraiser. As in the past eleven years, a portion of that fund raising will be generated by  a Motorcycle Poker Run traversing area roads, towns and businesses with its start/ finish at The South Bend Maennerchor Club, 219 North Sycamore Street. (b/t LaSalle and Colfax) The Poker Run will see the first motorcycle leaving the Club grounds at 10AM with all participants returning no later than 5PM. A contribution of $20.00 purchases the ride opportunity, a commemorative tee-shirt, ball cap and Snoopy Pin (the national mascot of DAD's Day!) and of course entry into the "after party"! This event also welcomes all others interested in supporting the cause by requesting a $5.00 donation at the door after 4:00PM. Live music will be provided beginning at 4:30PM and continue throughout the afternoon and evening at the Club Grounds. Food and refreshments will be available with a beer garden also on site.
Last year's local "DADS Day" efforts raised nearly $9,000 which was added to the National Building Trades campaign with its mission- "Find a cure for Diabetes!" All proceeds generated, both locally and nationally, go directly to the Diabetes Research Institute- University of Miami Leonard M. Miller School of Medicine,Miami,Florida.
For more information regarding the event contact the Building Trades at 574.23BUILD (574.232.8453)/ go to www.SJVBT.com and click on "Special Events" or visit www.projecttypezero.net to learn about the national programs helping to fund Diabetes Research.