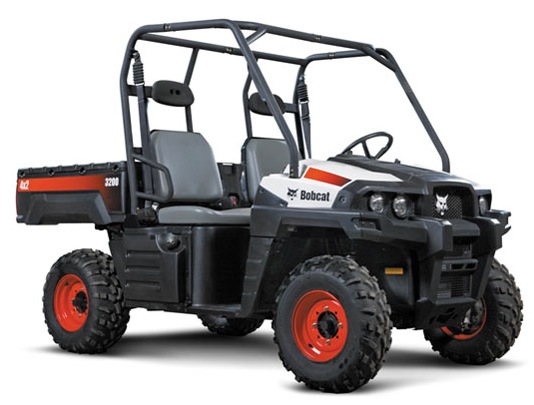 An appreciation towards the consumers has been shown by the Georgia Boot as it partners with Bobcat Company in order to give away two utility vehicles in the annual Georgia Boot "Walk in our Boots" sweepstakes. These give away will be given to one Georgia Boot consumer and one sales associate at a Georgia Boot retail partner, both will have the chance to win a 2013 Bobcat utility vehicle. In addition to the UTV, the grand prize also includes a free pair of Georgia Boots, a Comfort Core Logger t-shirt and Georgia Boot cap. The total package has an estimated value of more than $16,000. The marketing manager of Georgia Boot, Mr. Jordan Gottke said that Georgia Boot consumers work hard in their boots on the job site, but they work just as hard at home. He adds that we thought we would offer a grand prize this year that truly helps our consumers get the job done.  He also said that we gave away the VIP racing experiences this past year as part of our national sweepstakes and it was so well received, we decided to bring it back for 2013.
Georgia Boot has a history of over 75 years; it has been a leader in the work footwear market. Therefore, it is expected the work boots market leader will continue to manufacture and market quality work and outdoor footwear as always. Since 1918, Georgia Boots based in Nelsonville, Ohio, has been fulfilling the demands of its customers and matching the best-suited standards of wild ride within a race vehicle. The company is providing its products in a wide range of approximately 3,000 retail and catalog outlets. It is a division of other brand known as Rocky Brands, which is a publicly traded company. This company is working under the sponsorship of Clint Bowyer Racing with drivers Bowyer and Francis. Bowyer drives in the NASCAR Sprint Cup Series and Francis races dirt track cars in the Lucas Oil Late Model series.
First prize in the sweepstakes includes a VIP experience for two at the Oct. 12 NASCAR Sprint Cup race at Charlotte Motor Speedway, a day of dirt track driving school with drivers Clint Bowyer and Steve Francis and a free pair of Georgia Boots along with a Comfort Core Logger t-shirt and branded cap. The total worth of first prize is approximately $2,000. Therefore, this is a chance for everyone who longs to get this luxurious prize from Georgia Boot. You can also buy your own pair by visiting WorkingPerson.com and for sure, you will get the high quality and most durable selection of Georgia Boot.