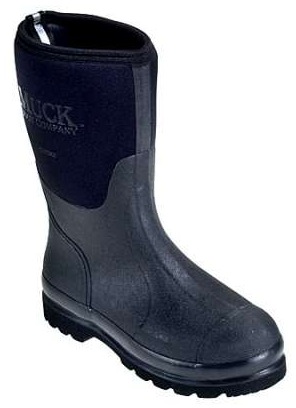 There's a very good chance that you woke up today, and didn't give the risks of your job a second thought. In fact, most of us never really think of the harm that could come upon when we are at work. For 28-year-old Colin Philips, a hunter in Alabama, NY, it was just another day at work until trouble hit the unsuspecting man. Philips went hunting in the Alabama swamps alone (which was his first mistake) since his partner was out of town. While walking deep into the swamp, he attempted to track down a deer but lost it. "I should have been with somebody or waited for somebody to come help me track the deer. Obviously, that's hindsight now," said Philips.
In an attempt to turn back around, Philips felt his feet break through the ice and his insulated work boots were filling up with water. It seemed like there would be no way out of this safely. Philips acted quickly and reached out to the local fire squad through an app on his phone. Members of the Alabama Vol. Fire Co. arrived on the scene, but what happened next was a something straight out of a nightmare. The firefighters found themselves trapped, putting all five men in desperate need of rescue.
After a few attempts at receiving land rescue, they called Air One who came out to save Philips and 2 firefighters.  The 2 other firefighters made it out safely on foot. The five men were stuck for about four hours before being rescued. Upon being saved, Philips and the firefighters were exhausted and suffered hypothermia. Furthermore, the firefighters' feet were found to be in terrible condition from suffering the onset of frostbite.
However, Philips' feet stayed fairly warm throughout the frightening situation. He credits his Muck Boot Company thermal boots. Muck boots are made with NEOPRENE shell construction, which makes them 100% waterproof and self-insulating. The air mesh lining prevents humidity and perspiration. Each pair of these Neoprene boots also contains "Xpresscool" material, which offers anti-microbial properties that protect against bacteria and fungus. Muck Boot Company is donating a pair of boots to each first responder, as well as Philip. "I actually kind of want to start a fund for the Alabama Volunteer Fire Department, who mentioned that they were trying to start an outdoor wilderness rescue program," said Philips. None of the five men were seriously injured and have all made a full recovery.