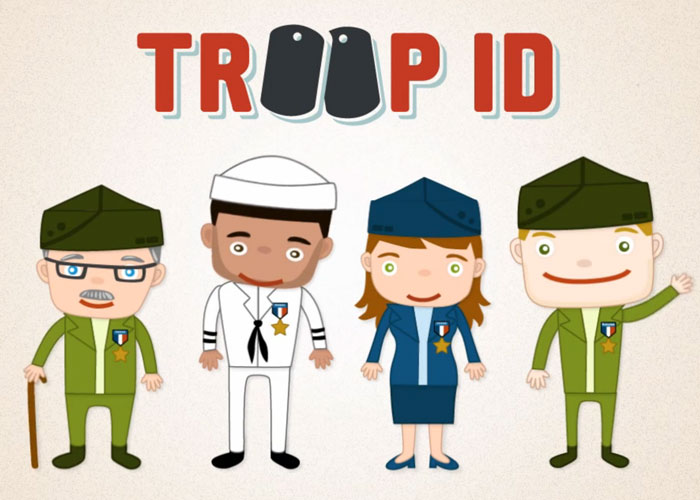 Workingperson.com is happy to introduce a new addition to our rewards program: a military discount through TroopID.  We proudly honor those who serve and we aim to do our part to make sure that veterans, active duty military, retirees and military spouses receive a well-deserved discount as well as rewards points when choosing to purchase our products.
To instantly earn rewards points and receive an automatic 10% discount on all orders, you must first verify your military affiliation through the rewards program.  Simply visit your My Working Person Rewards Dashboard and click the "Verify Military Affiliation" widget on the left side.  This can also be done in the My Working Person Rewards Settings page.
Military affiliation verification is managed by TroopID.  In order to receive the 200 rewards points and military discount on all future orders, you must create an account with TroopID and provide them with your proof of military affiliation.  You can give them your social security number and dates of active duty, proof of a USAA military bank account, government forms DD214, DD256, DD257 or ORB or your .mil email address.
Once verified, you will receive your 10% discount on all future orders and there is no limit at this time to the number of orders you can place.  However, this discount cannot be used with other coupon codes.  If a coupon code is entered, the military discount will be removed.  But, if the coupon code is removed, the military discount will be restored.  This information is outlined in the updated Terms and Conditions page located under the discount section.
We encourage all military-affiliated customers to take advantage of our new military discount program and we hope that it will help you get the things you need for both work and fun.  It is our way of saying "thank you" for all that you do for this great country!