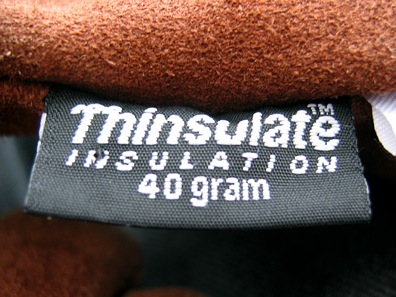 The holidays are approaching at a rapid pace, and while the warmth of the season might seem like enough to get through the winter, it isn't. After Santa returns to the North Pole, all we are left with are cold and snow. But while there could be that urge to purchase fancy – yet – impractical winter wear for you or your loved ones, it might make more sense to go with workwear that is more functional.
Thinsulate products, like Thinsulate insulated boots are designed to keep you warm, but not overheat. The technology behind this is as follows: Thinsulate fiber is thinner than polyester and the gaps between the fibers allow moisture to escape, which actually help you to retain the heat produced by your own body. It provides two times the insulation of a "duck down" and is not nearly as heavy.
One of the obvious reasons our body loses heat is a result of the temperature outside and the wind speed; however there are other factors as well. The thickness of the insulation and the distance between the insulation fibers in our clothing play a big role. When the fibers in clothing and accessories are thicker, they tend to trap very little to no air. This causes our body to lose heat. If you're not layered up appropriately for the environment, you have a much easier chance for things like frostbite to occur. You want to make sure that you're always dressed according to the conditions.
Thinsulate microfibers are extremely fine, which allow air to be trapped inside. The more air that gets trapped, the better the insulation to the outside cold will be. This does not only apply to Thinsulate jackets or gloves, but work boots as well. Insulated safety boots are breathable and moisture resistant, which are heavenly for both cold and sweaty feet. The result of this is a balanced temperature that will allow you or your loved one to do their job, without having to change their socks every hour or wear more than one pair.
Finally, the last great reason to consider Thinsulate insulation is that regardless of how many times you clean it, the "clo" virtually stays the same. What is "clo?" A measure of the ability of an insulation to keep you warm. Although it may not be appealing to buy work gear over the goodies that you don't really need, insulated products are more than just a gift. They are a long term investment and a smart choice, especially for this time of year.