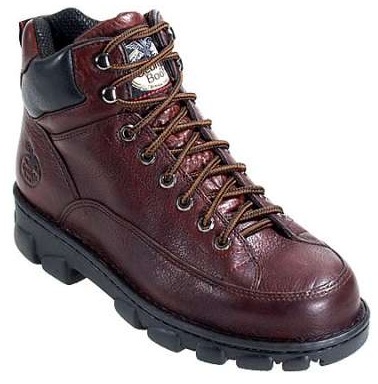 Georgia Boot has again showed that it is a brand for all, as it updated and made available its lightest general work boot collection, Eagle Light, to both men and women. The marketing manager of Georgia Boot, Mr. Jordan Gottke said, "we usually introduce new collections with mostly men's styles, but we were so excited about the Eagle Light, we thought it would be a mistake to not offer it to women as well". He adds that once you put on a pair, you might forget you are wearing work boots; the Eagle Light collection will not weigh you down and the patented Comfort Core footbed will keep you comfortable all day long.
The specifications of these Georgia Eagle Light Boots are awesome, as its providing full-grain leather, lace locking eye hooks, comfort core foot bed, Dri-Lex moisture wicking lining, Flexible Opanka Construction, Composite toe on select styles and self-cleaning oil resistant PU outsole. The lightweight, oil-resistant Eagle Light outsole is unique and very comfortable. A perforated Comfort Core foot bed in this collection, promotes the cooling effect with the help of its moisture-wicking lining, which helps to circulate air beneath the foot.
The Georgia Boot has been a leader in the work footwear market, for over 75 years. It is based in the Nelsonville, Ohio and manufacturing and marketing the quality work and outdoor footwear in order to meet the demands of its customers. The company is providing a wide range of products, which are available in nearly 3000 retail and catalog outlets. A publicly traded company on NASDAQ under the symbol: RCKY and name Rocky Brands is patronizing this company.
The Eagle Light collection is very luxurious for people who want an easy-on, easy-off boot, because this collection now providing six-inch lacers and a pull-on style. The women's six-inch style is available in both soft toe and composite toe for convenience. The suggested retail prices of women's styles range from $129.99 to $139.99, where for men's styles these range from $139.99 to $169.99. For all those who want to get the comfortable and quality shoes at reasonable price, this is a great offer. For buying your pair, you can visit WorkingPerson.com and get the best collection of Georgia Boot for yourself.